[CONTEST] Win Tickets for Snoop Lion (aka Snoop Dogg)'s Caribana Weekend Show at the Hoxton in Toronto!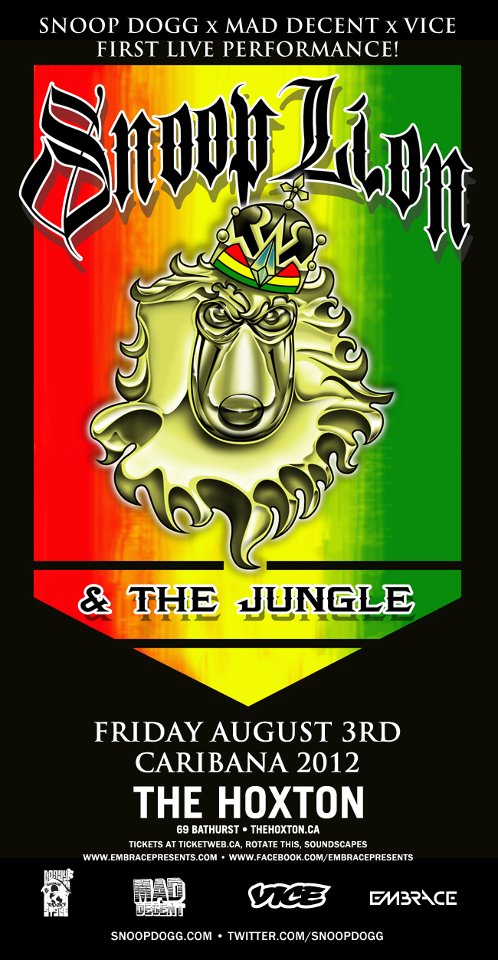 Snoop Lion - WTH??! Yup! Guess this track, "La La La" (produced by Major Lazer) is the opening salvo from Snoop's reggae project. And BTW: if you're Toronto during Caribana, check out a special show [flyer above] by 'Snoop Lion' at The Hoxton on August 3. UPDATE: Want to win tickets? Then tweet the following message to @Stellaskid:
"I want to win tickets to @SnoopDogg's August 3 #SnoopLion #Caribana weekend show at @The_Hoxton"
Two winners will be selected at random and announced/notified on Thursday evening. Send your tweet by 12noon EST on Thursday August 2.
[via hiphopsite.com]