A Look at the Polaris Long List: 10. Kathryn Calder - Bright And Vivid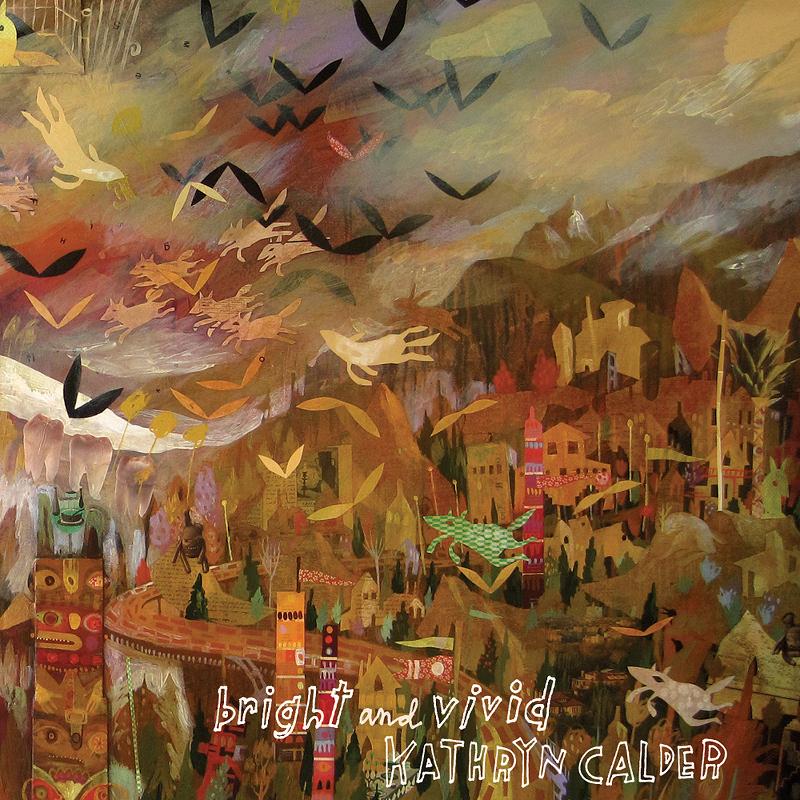 I guess the most notable thing about Kathryn Calder is that she pinch hit for Neko Case as replacement vocalist in The New Pornographers when the latter left that acclaimed indie pop powerhouse collective to pursue a solo career.
But almost as notable is that this record was the second of two Calder recorded in her living room within a one year period while caring for her terminally ill mother. I know the amount of studio & outboard effects and recording & processing power most laptops pack nowadays is pretty stupendous but that being said, this album still sounds amazing given how it was recorded. You couldn't tell me this wasn't a full-on studio recorded effort. On top of that the songs are accessible full of sharp lyrics and melodies while Calder's vocals sound great - I mean this in the best possible way: think if Madonna could really actually sing and had decided to go the indie pop route instead of becoming a world-conquering disco/dance-pop megastar instead. This is good stuff for those of you inclined towards big sound indie pop with electronic effects as garnishment. A worthy long list choice. Don't believe me? Then hit the jump to listen to the entire album via RDIO (preview snippets only for non-RDIO subscribers).