[Event] The Hill & The Sky Heroes - 11:11 CD Release Party is TONIGHT (June 11) at The Drake Underground in Toronto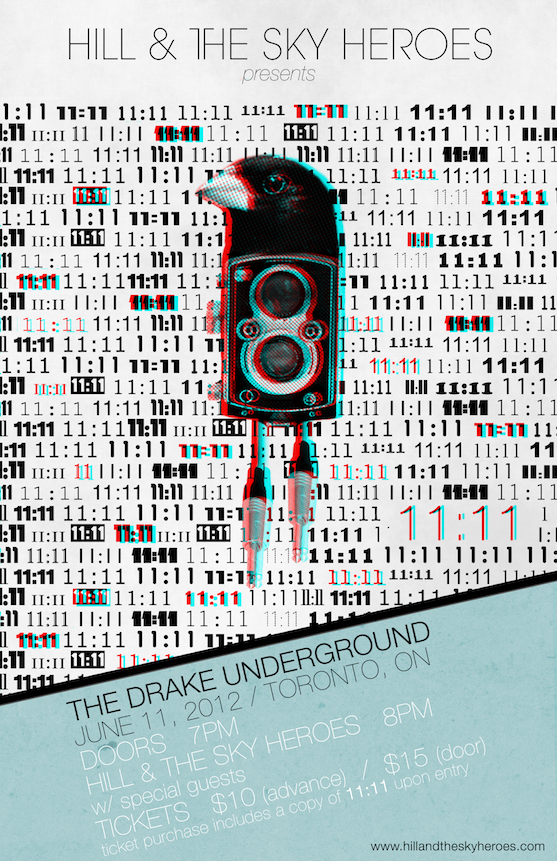 CLICK HERE for more details. Why should you care about this? Band leader, Hill Kourkoutis is part of The Weeknd's live band that tore it down in his debut show at The Mod Club in Toronto. And yes the CD, whose release is being celebrated this evening does have the exact same name as a spoken word EP by AfraKaRen I posted a few months back here at The Kitchen for you more eagle-eyed readers. Weird….
Dig what you hear though? Then hit the jump for two more tracks and a link to stream the entire album.
Follow Hill & The Sky Heroes online - twitter | facebook | website
Sold on Hill & The Sky Heroes? Stream the entire 11:11 over at Exclaim! now.